Managed IT Services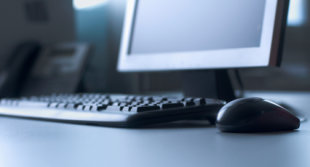 ThinkLeft provides a managed IT service tailored for small businesses. We manage part or all of your IT equipment and software on your behalf, taking care of your everyday hassles, proactively alerting you to maintenance needs, and supplying expert IT support when you need it. We provide you with peace of mind, knowing that your IT infrastructure is in capable hands.
In this modern age of lean and agile businesses, you need to focus on the core strengths of your business and concentrate on doing what you know best. It doesn't make sense for your valuable time and resources to be spent on matters which others are more effective at dealing with. Having ThinkLeft as your IT partner frees you up to work on your business without unnecessary distractions.
Small businesses often don't have the expertise to make the best IT decisions. ThinkLeft's managed IT service provides the necessary specialist knowledge and experience. We act on your behalf, essentially playing the role of an inhouse IT department, available on-demand.
Our pricing and contractual arrangements are very flexible. In addition, we offer service level agreements (SLA), whereby we commit to providing a certain level of system and network uptime. If that service level is not met, we will refund the cost for that billing period. At ThinkLeft, we believe that's only fair.